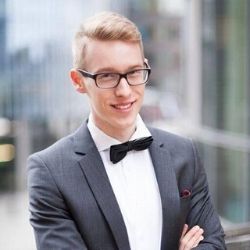 "When somebody puts in that extra effort and really wants it, it is very, very clear! It is obvious to me that Mitja Dolinšek is one of those people. Mitja is extraordinary. One of the most important things, when you choose who to work with, is their dedication and Mitja has that dedication." Matt Pocius, The Youngest Highest Paid Internet Marketing Consultant In The World, personally mentored by Daniel S. Peña Sr. – The Trillion Dollar Man and Tai Lopez, Vilnius, Lithuania.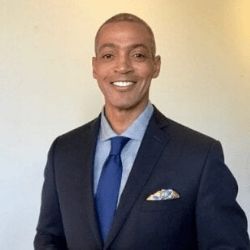 "If you are looking to expand your business by dominating Google, let Mitja Dolinsek do that for you. One of his main advantages is being one of the best experts when it comes to international rankings. Mitja is not only ranking in the US market for competitive search results but also Slovenia, Austria, Croatia, Italy, Dubai and many other countries outside the US. There are only a few people who fully understand SEO, and there are even fewer people who do SEO outside the US market." Bernard Derrick Lee, President of Charlotte Search Engine Consultants, Charlotte, North Carolina.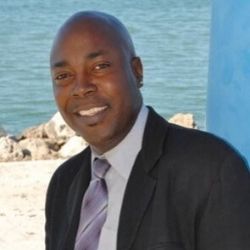 "Mitja Dolinšek is a skilled SEO professional who I met in a highly recommended closed Facebook group of professionals and entrepreneurs to grow and accelerate their business through proven business strategies and innovations through digital and social media. Mitja as an SEO expert helped me establish a position in my company for increased sales. I highly recommend Mitja to any professional who is seeking a boost and an increased presence for their company profile." Troy Fabien, Commercial Real Estate Broker at Miami Assets Realty Inc., Miami Beach, Florida.
This view sells itself, just like your products and services will after we design your new mobile-ready lightning-fast website focused on converting your target avatar. Have a website your business deserves.
Stop wondering why your competitors' websites are ranking above you and take over Google's top positions with us. We will give you a custom-made complimentary SEO analysis and explain how to be #1.
Create a powerful brand identity, know your target customers better than they know themselves, and get their attention to attract ready-to-buy prospects.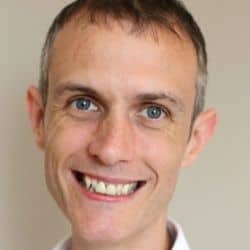 "Mitja Dolinsek has proven that his Search Engine Marketing knowledge is not limited to Europe. He can do just as well outside of it. Mitja did a great job ranking in the United Arab Emirates. I recommend him in any market regardless of the location.​" John Robinson, Music Zone, Dubai, United Arab Emirates.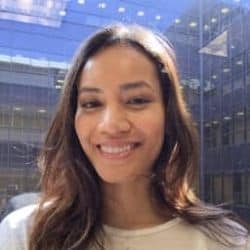 "Mitja Dolinšek is helping a lot of businesses to not only survive but thrive by getting them on the first page of Google, so they receive more clients and expand their business. He is the best at what he does in his country and specializes his skills to fit the needs of many European countries. He also has credibility inside the US by knowing some of the key people in the digital marketing industry and learning from them first hand." Panisa Kuehm, Digital Marketing Specialist & CEO of Flamingo SEO, Newport Beach, California.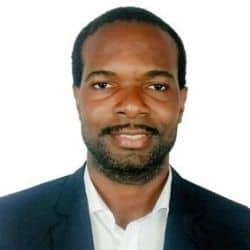 "If your business needs more of the most valuable asset around, customers, then you need Mitja's services. He will bring your online presence out of the woods and place you exactly where you want to be; in front of the customers that are actively searching for your goods and services." Tochukwu Obioha Igwilo, Obi Digital Media, Miami Beach, Florida.
I am Mitja Dolinšek, a 24-year old passionate traveller and entrepreneur based in Slovenia. I have been blessed with several mentors listed here that directly or indirectly helped me accelerate the learning process and develop skills to help business owners protect their brand reputation and expand their business according to their goals through proven digital marketing strategies. I am excited to meet you and see how I can add value.
Dr. Ephraim Isaac is a scholar of ancient Semitic Languages & Civilization, the founder and the first Professor of African-American studies at Harvard University, the Director of the Institute of Semitic Studies, and the Chair of the Board of the Ethiopian Peace and Development Center. 
Justin Aldrich Rockefeller is an American impact investor, a financial technology professional, and the Global Director of Family Offices and Foundations at Addepar. Justin co-founded and chairs the board of directors of The ImPact, a membership network of family enterprises committed to making investments with measurable social impact.
Daniel Steven Peña Sr. is a high-performance business mentor and founder of the Quantum Leap Advantage methodology. Dan is known as the Trillion Dollar Man as his mentees created over a trillion dollars with QLA since 1993. While Klaus Kleinfeld is Dan's most successful mentee from a financial perspective as the director of Saudi Arabia's NEOM initiative, a closed joint-stock company with $500 billion, Brian Rose has created the greatest social impact with hundreds of millions of podcast views with London Real.
Tai Lopez is a serial entrepreneur, investor, partner, and advisor to over twenty multi-million-dollar businesses, voted #1 social media influencer by the Entrepreneur Magazine with millions of followers. Tai owns the largest book shipping club in the world, Mentor Box and interviewed Kobe Bryant, Rihanna, Steven Spielberg and Mark Cuban among others.
Sir Anthony Ritossa is the Chairman of the Ritossa Family Office, representing the distillation of over six hundred years of history – of a family, a grove, and a region. Sir Anthony hosts Global Family Office Investment Summits known as the World's Largest and Most Exclusive Gatherings of Family Wealth.
Grant Cardone is an American entrepreneur, international speaker, New York Times best-selling author, and the CEO of Cardone Capital with over $1.8 billion in assets under management, named the #1 marketer to watch by the Forbes Magazine. Grant is the founder of The 10X Movement and The 10X Growth Conference, the world's largest business and entrepreneurship conference.